I've learned in life you have lots of friends.  Friends that come and go, some that stay, some that would rather lounge around in sweatpants and some you meet on Newbury Street for lunch.  For a girl a "best friend" is a big deal.  Especially the ones you've known since high school or even earlier.  This type of friend, the "high school friend," has seen some major events… first dates, homecomings, junior proms, senior proms, and graduation parties.  Not to mention the dress shopping for the first dates, homecomings, proms and graduation parties.  The "high school friend" has seen you at your most vulnerable and still proudly stood next to you even though you had to wear a retainer with a fake tooth on it after you got your braces off because they "had to make room for the new tooth" first before it could be implanted.  Evidently dentists don't care that that sort of thing is social suicide for a 16 year old (oh, wait,… was that just me? again, I digress).
It's these kind of friends a girl hangs on to.   The ones that you can always pick up right where you left off, even if you went to different High Schools or Colleges.  Or the brand new ones you pick up along the way that immediately settle into a special place in your heart like they've been there forever (I might add that these friends, in my case "the college friend," have, in their short tenure, seen some equally "vulnerable" moments).  Wherever the origin of this sort of friend you can always count on them to tell you the truth if you look a mess or have something on your face, and are the one(s) who you're lucky enough to have standing next to you on your wedding day.
I'm lucky enough to have 6 of these kind of friends, all of which were right next to me on our wedding day.  So, I could tell immediately when I met Jenn & Jenn that they were this type of friend.  They have known each other since 6th grade and stayed close (despite going to separate High Schools and Colleges), they were in each others weddings (which were just two weeks apart) and they call each other Jenny (and now I've affectionately dubbed them "the Jenny's" in case you haven't been paying attention all week!).  Jenn & Jenn have probably shared many things over the years, why not add a Wear it Again session to the list?   And how many girls get to say they have a picture with their best friend BOTH in their wedding dresses… I'm guessing not many?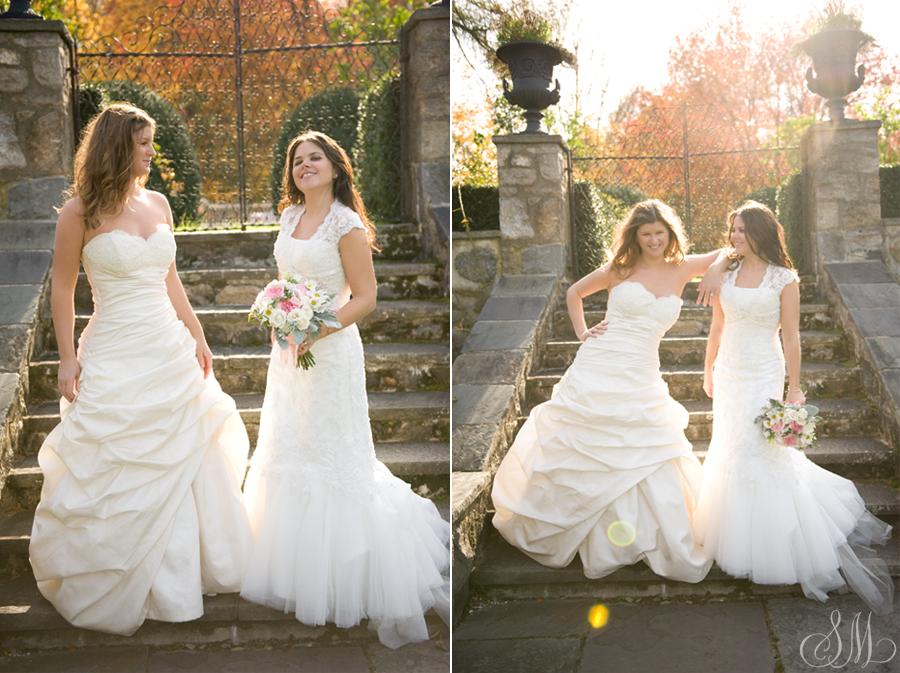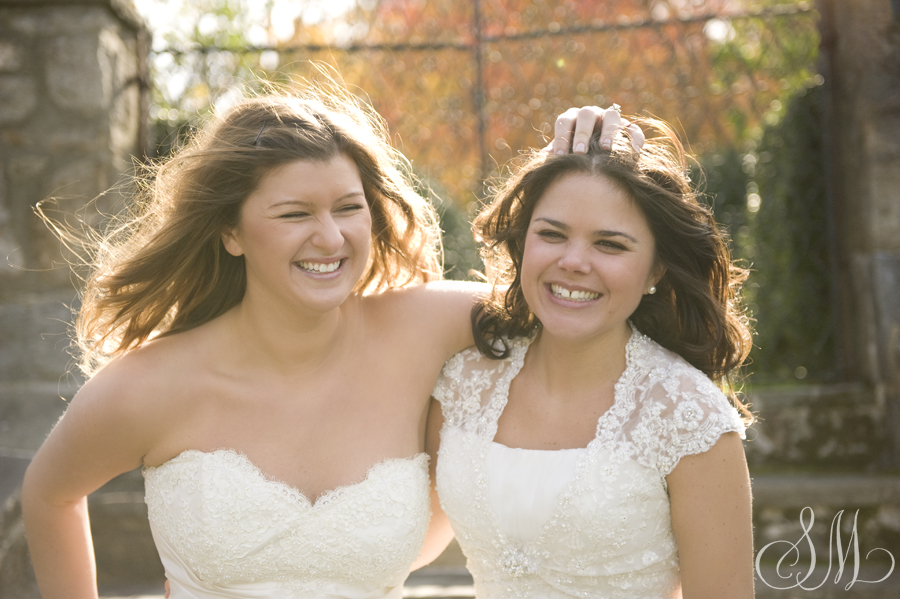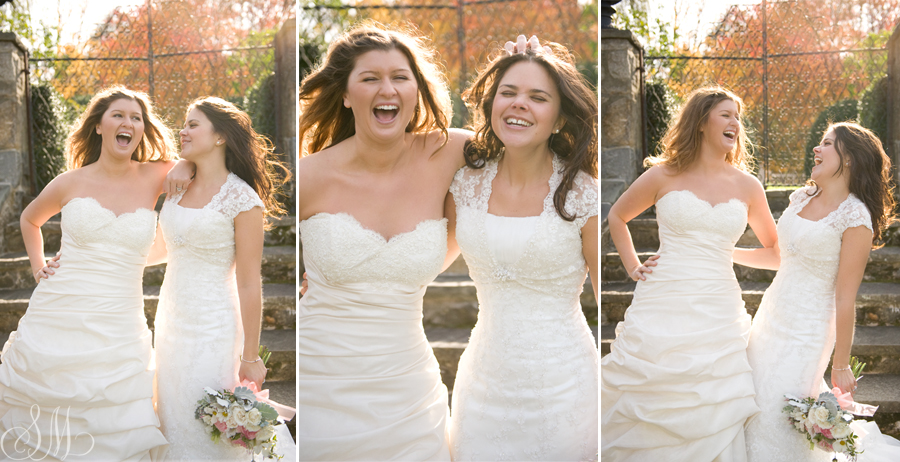 To The Jenny's:  You two are beautiful, it was SO much fun working with you both.  I hope you both love your images. xo