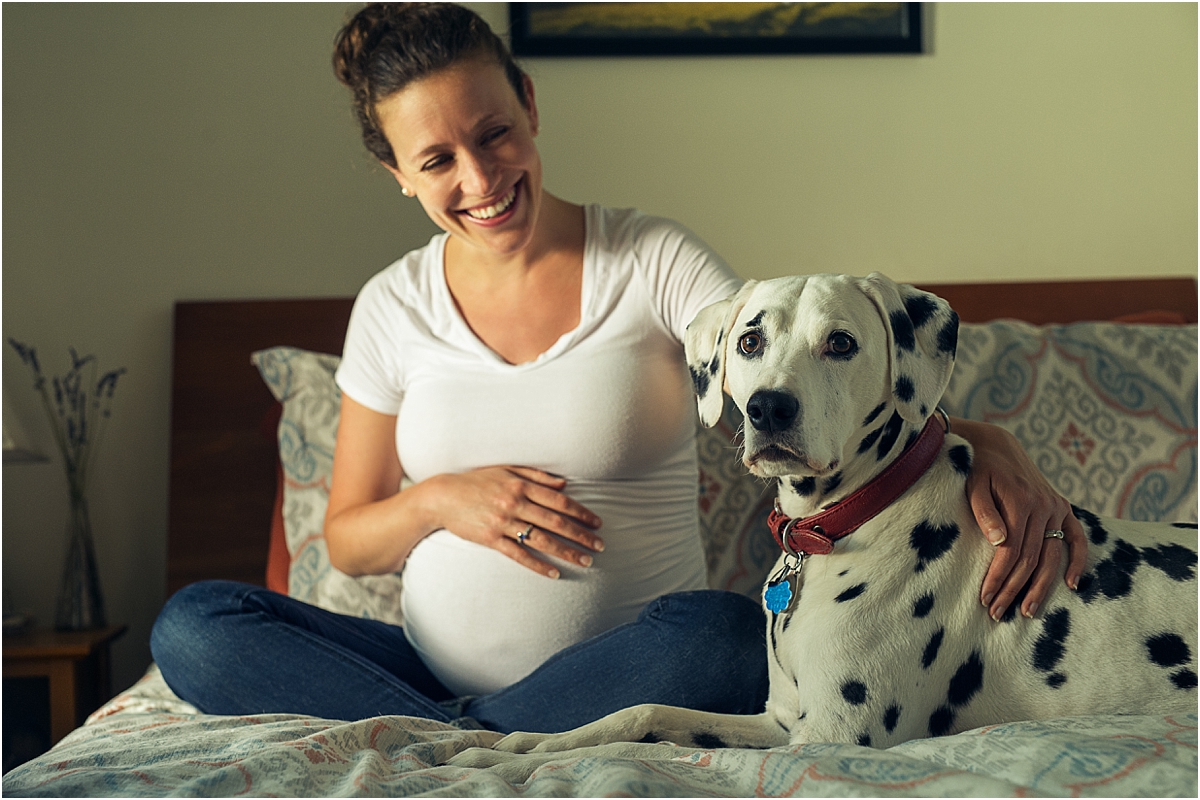 Kate's at Home Maternity Session | Boston, MA
Aug 22, 2017
I think I've started this blog post like 10 times already and I still can't seem to come up with just the right words for this one. This session (and then many that will come after it, I'm sure) are the ultimate definition of #TeamSuz. I won't take you all the way back to the beginning, but for those of you who know, you know Kate and Mike (and Wilson!). You have seen them on the blog and in our
Instagram stories
a number of times, in
wedding parties
, for their
engagement session
,
wedding
,
day after session
, and even as a
maid of honor & best man
! In fact, you'll see some of their wedding photos make an appearance in these photos as well! They have been a HUGE support to me personally and professionally... and they're (pretty much) family!
I'm not sure if maternity photos were at the top of Kate's pre-baby to-do list, but, she's like the cutest pregnant woman ever, am I right? It would be wrong to NOT document it! Plus, I promised that we'd keep it simple and beautiful, there would be no flowing gauzy dresses or wind machines! Just a simple at home session to commemorate this time, their home and what life looks like right now. And of course, Wilson had to jump in a few, too!
Kate & Mike, I cannot wait to meet this little babe! He/She is already SO loved and in for a lifetime of gangster rap and #TeamSuz themed apparel from Auntie Suz! (Sorry not sorry!)
You know I couldn't resist a little pregnancy stereotype! ;)
For those photogs out there wondering, this entire session was shot with flash! Hit me up with questions!